Kids Karate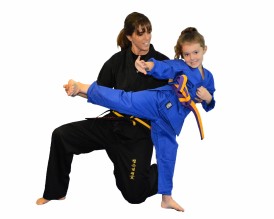 Teaching one of the world's most popular Martial Arts—Karate—our highly-qualified instructors will make classes fun and exciting for your child as they learn the importance of respect, maturity, and sportsmanship.
Read More
Adult Martial Arts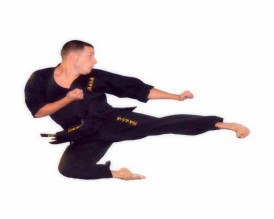 Designed to make you strong--body and mind--while having fun, and learning the philosophy of our Martial Arts style, our classes will show immediate improvement in your wellness, strength, flexibility, balance, coordination, and self-control.
Read More
Kickboxing Fitness
Not only with this class help you burn calories and give you an excellent foundation for getting into the best shape of our life, but you will be learning how to responsibly use kickboxing techniques for self-defense from our highly-skilled instructors.
Read More
Beginner Classes Enrolling Now! Kid's Karate Teaches Discipline & Self Confidence!
Experience the Best Karate School !
See results in no time! We are conveniently located near Medfield , Foxboro, Norwood, Easton, or Norton, Massachusetts. If you want to get in shape and learn real Kids Karate, Adult Martial Arts and Kickboxing Fitness then Personal Best Karate is the perfect place for you!